Play Store SEO
Optimize your visibility in the Google play store.
Play Store Tips & Tricks – Optimize your visibility - Achieve Success in the Google Play Store.
Apmato allows you to create your own app and to publish it on the different stores (AppStore/Play Store).
But publishing your app and making it famous isn't something easy to do. That's why we decided to inform you a bit more about this particular step. As we already gave you advices last time about the Apple Store, we'll now give you some advices for the Google Play Store.
In order to be able to publish your App on the Google Play Store, you need to subscribe to a "Publisher Account". For more info about the Publisher Account follow this link. The registration fee is $25 USD. To pay this sum, you need to set up a Google Wallet Merchant Account. Follow these steps:
Sign in to your Google Play Developer Console at: https://play.google.com/apps/publish/
Open Financial Reports on the side navigation.

Click Setup a Merchant Account now.
When your registration is verified, you can sign in to your Developer Console, which is the home for your app publishing operations and tools on Google Play.
Optimize your app details
Optimizing your app details for search is critical on the Google Play Store: search represents 80% of high quality organic downloads.
The aim of optimizing these details is that more users can find you faster and easier on the Store.
First, you should put as many keywords as possible in your app title. This simple advice can improve your position in the top charts. You should therefore have an app name that contains the main keyword(s).
It is possible on the Google Play Store to search an app description. We advise you to make sure to often repeat the main keywords in the description.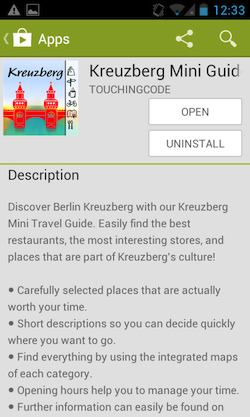 Try to have good-looking screenshots. Like on the App Store, it is in your interest to screenshot the most beautiful/interesting features of your app to convince the potential users to download it.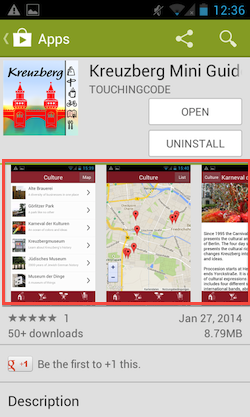 You can also add a youtube video to promote your app on the Google Play Store. It's a very interesting tool as it permits the potential user to have a general outline of your App.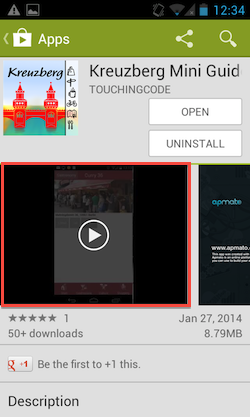 Ratings are part of the ranking. Getting good reviews is important as it can convince future potential users to download your app. Having good reviews can be a very good selling point and contribute to the marketing aspect of your app.