How to restore snapshots
Saving copies of your app creation process helps restore previous states of your work
With apmato you can create beautiful apps. To save copies of your app to travel back in your building process or prevent losses you can use two different methods in apmato. Both save a specific state of your app:
Snaphots
App export - app import
The difference between the two methods is when restoring a snapshot, the current app is changed to the snapshot you restore. Wheras when you import a previously exported app a new app will be created in your account.
1. Snapshots
Step 1: To take a snapshot click on Save in apmato Create.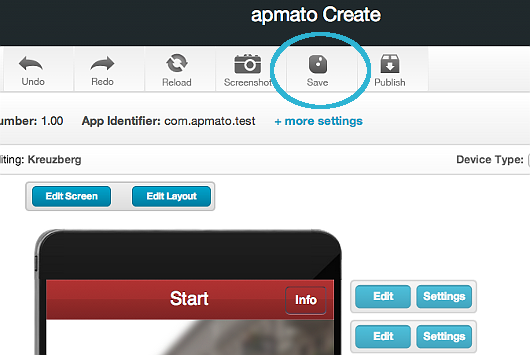 The Save button in the menu bar
Step 2: Navigate to the Dashboard and click Details in the app you want to restore. Hit the Restore snapshot button.
Step 3: Now choose your snapshot you want to restore and click on Restore this snapshot.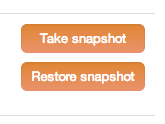 This is a simple way to work on previous versions.
Tip: For little changes you can use the Undo button in apmato Create. Use Snapshots to save bigger progresses.
2. App export - app import
Important: Make sure to use Google Chrome for exporting your app. When you click export in Safari, the import may not work.
Step 1: Go to your Apps.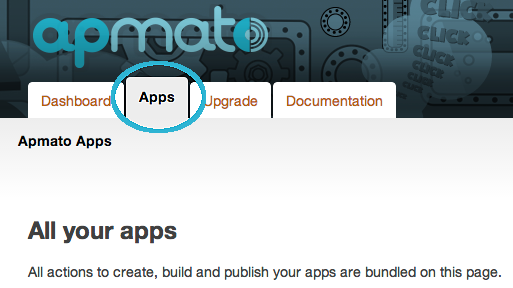 All of your apps are listed in this section
Step 2: Now click on Export app. Apmato will build an export file. After that, click on App export available to download the exported archive. (It is a .tgz file)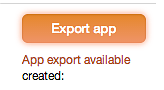 Step 3: To import your app navigate to the Dasboard. Click on Import App on the bottom of the page and choose the appExport.tgz file to upload. According to your app size this process may take a few seconds.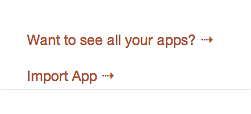 With this method you can easily produce duplicates of your app. You may use these duplicates for archiving or as starting point for your next app.