With the apmato Tester you can immediately test your apps on your iPhone, iPod touch or iPad.
How to use it?
Step 1: Open your designed app in apmato Create, and hit the Publish button.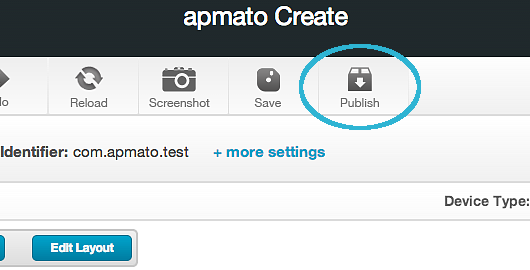 Step 2: Now choose the create test content button.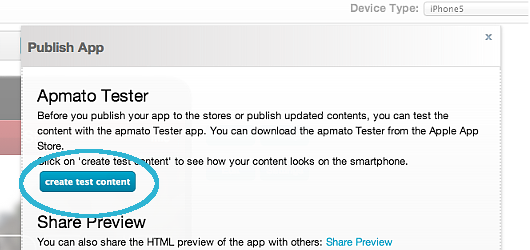 Step 3: After a few seconds you get your generated app code.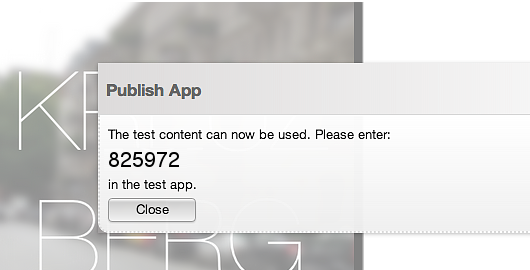 Step 4: Open the apmato tester app, enter the code and hit Ok.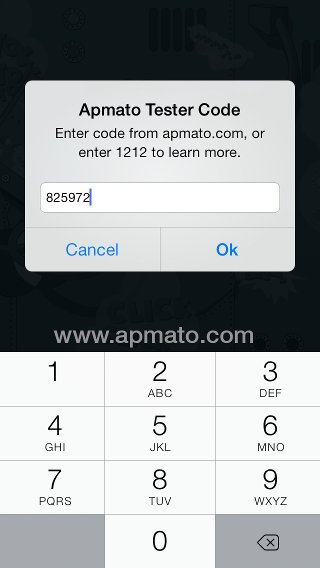 Step 5: Now you can test you app on your iPhone.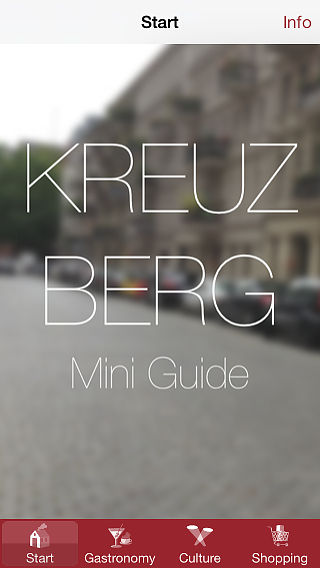 The Apmato Kreuzberg mini guide app
Note: Each time you start the apmato tester, the number pad is shown again. If you want to continue with the content installed just press Cancel.